In an old bottle there is good wine. But there is also something from the past, and sleeping there. When you uncork the bottle, a ray of sunlight resuscitates, and it does not go without a little emotion.
At the Antoine Ehrhart's Estate, a family house located in the heart of Wettolsheim - a small wine village in the southern part of the gastronomic and bucolic "Alsace Wine Road" - we are wine growers from father to son.
While the era was still mixed farming, with some land in the town of Wettolsheim, Albert Ehrhart embarked on the incredible wine adventure ... A blank page to write !
Lover of the Alsatian vineyard and gastronomy, in just a few months, he began to vinify and gradually passed on his "passion" to his son Antoine. Very quickly, the latter created the wine company : the Wines and Crémants d'Alsace Antoine Ehrhart were born ! Over time, the cellar is modernized and the Antoine Ehrhart house equips itself so as to be able to bottle its production : the estate expands, the areas of vines increase and the work becomes more and more important, so This is why Aimé Ehrhart, Antoine's son, joined the structure as a family helper and Antoine Ehrhart left his dual activity to devote himself exclusively to viticulture.
A successful bet !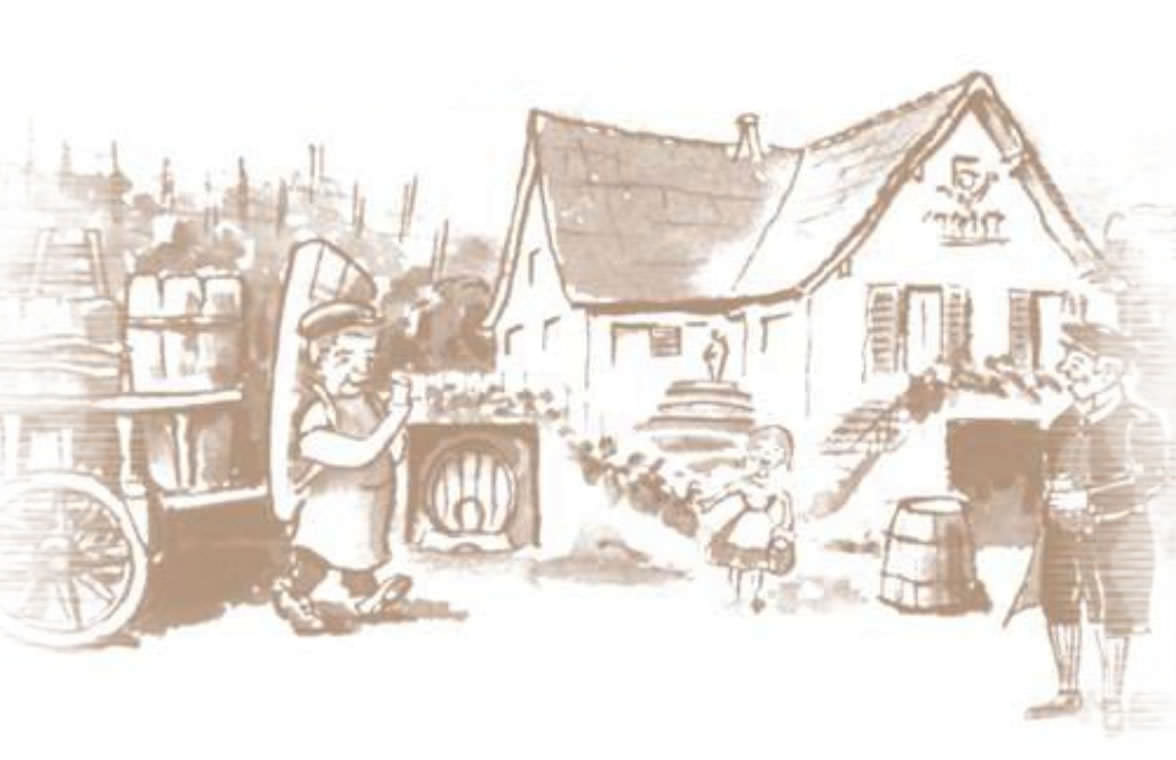 The wine is alive, it has a soul and reflects the character of the winemaker.
It is now Aimé Ehrhart who has taken up the torch and who, since 1995, has been at the head of the Estate. Supported by his team, he works according to the seasons to offer you the best of his know-how.
His winegrower ancestors passed on to him the love for the land, respect for nature and a taste for a job well done.
His very own nature pushes him to share, which is why the entire team is happy to welcome you every day in their cellar around a tasting glass in order to help you discover or rediscover the house, all of its vintages from the terroirs around Wettolsheim and to share with you advices on food-and-wine pairing.
It also offers a selection of local products : honey, jams, munster, terrines, and more, perfect to accompany its wines !
Everything is true, simple and warm
Reception, advices and free tasting of the wines of our production
Large selection of gifts and gourmet baskets to offer
Realization of baskets and tailor-made gift packages
Sale of local products and wine accessories (glasses, decanters ...)
With a large tasting lounge, upon reservation, we also welcome groups.
Welcoming capacity of 50 people
Bus access to the domain, with parking area for the bus
Possibility of a commented cellar's tour by the winegrower upon reservation and depending on his availability
Possibility of on-site catering (price to be defined in advance according to the desired catering)
Contactez-nous pour plus d'information sur nos tarifs et nos prestations.